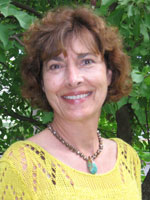 A NOTE FROM PAM KOEHLER
After many years in the advertising, graphic arts and printing industries, I formed Koehler + Co. in 1991.
In building my business, I have formed relationships with printers of all types – not only in the United States, but internationally as well.
My clients depend on me to manage all aspects of their printing projects – from sourcing printers, consulting with designers, overseeing the printing process and press checks through shipping, invoicing and distribution.
In 2008, Koehler + Co. broadened its geographical reach to include printers worldwide. This expansion involved coordinating a large printing project in South Africa for a Bozeman, Montana-based nonprofit, which was funded by USAID. That success led to several additional projects throughout Africa and in 2011, projects in South America and Mexico. Working with printers in third world countries presents exciting challenges, and the experience and confidence I have gained make me an even more valuable resource for my clients.
My business has continued to grow over the years because I have been fortunate to have wonderful, loyal clients and hard-working, dedicated printers. We all work together to make a great team!
Pam Koehler
Koehler + Co
1146 Holly Drive
Bozeman, MT 59715
Office: 406-585-5860
pam@koehlerandco.com